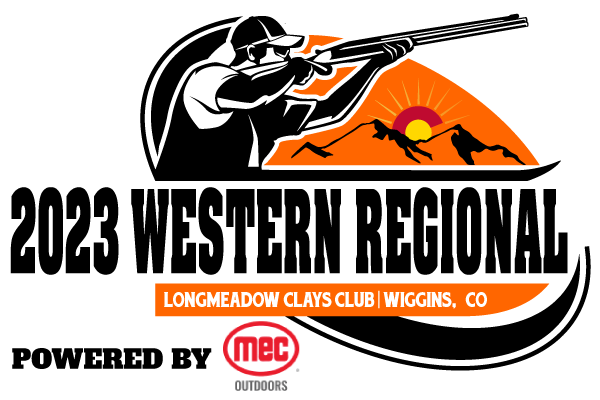 Welcome Shooters! Here you can find all the info you need about the 2023 NSCA Western Regional. This event will be held at Longmeadow Clays Club in Wiggins, CO from August 2nd – 6th, 2023. Click the button below to get registered today, or keep scrolling for more info or to contact Longmeadow with questions.
Looking for your Western Regional Trophy? Click the button to the right to claim it before 09/08/23!
2023 NSCA Western Regional
Welcome to Longmeadow Clays Club, home of the 2023 NSCA Western Regional! Thank you for visiting the offcial event website. Here you can find everything you need to know about the shoot including a full list of events, rotation times, course maps, lodging, RV, sponsors, target setters, trophies, apparel, and much more!
Welcome to Longmeadow Clays Club
Longmeadow is one of Colorado's top sporting clays clubs, with two sporting clays courses, a super sporting course, 5 Stand, and practice trap. We have been host to many major registered shoots including four Colorado State Championships and six Rocky Mountain Classics, but what really sets us apart are our facilities and services. No other Colorado clays club touts a 12,000sf lodge & event center complete with overnight accommodations, RV & dry camping, ballroom, two full bars, conference rooms, lounge, game room, catering/event services and a wide range of hunting. Check out the video below for a small taste of Longmeadow.
We are located on the majestic Colorado plains within an hour of the Rocky Mountain front range and only about 45 minutes from DIA (Denver International Airport). In addition to our onsite accomodations, there are also plenty of hotels, campgrounds, and RV parks in the area. The drive to Longmeadow is a quick and scenic one that that flys by in no time, so just click the button below for directions!